Our Dentists
Our dentists at Royal York Dental in Toronto are here to provide you with comprehensive dental services. Meet our dedicated and friendly dentists today!
---
Dr. Davide Amato
Upon graduation from the University of Western Ontario in 1990 with his Doctor of Dental Surgery (D.D.S.), Davide was accepted into the Toronto General/Western Ontario Hospital Residency program. He provides comprehensive dental services, including endodontics, oral surgery, implants, cosmetic, oral sedation, IV sedation, tissue grafting, and periodontal surgery.
Dr. Davide Amato was born and raised in Toronto. He has been happily married for the last 17 years and has two wonderful teenage daughters. In his spare time, Davide enjoys snowboarding, weightlifting and travelling to new and exciting places.
---
Dr. Jessica Aiello
Dr. Jessica Aiello, D.D.S. began her journey in health care at McMaster University, where she completed her undergraduate degree with distinction in Health Sciences. Dr. Aiello then completed her dental degree from the University of Toronto and graduated with honours.
While at the University of Toronto, Dr. Aiello was chosen to work in the Faculty's emergency clinic where she was able to gain valuable experiences in emergency diagnosis and treatment. Dr. Aiello also had the ability of providing dental services to individuals with special needs and feels very passionate about empowering and educating these patients in preventive care.
She believes that Royal York Dental has a fantastic team committed to customer service and patient-centered care. Dr. Aiello is passionate for everything about tennis- playing, watching and even coaching. She also enjoys travelling and learning about different cultures.
---
Dr. Milica Stamenkovic
After growing up in Serbia, Dr. Stamenokovic moved to Canada, where she completed her degree in Dentistry at the University of Toronto. She always knew health care was a definite career choice for her, and she narrowed it down to dentistry. Dr. Stamenkovic is a high achiever that is fervent about expanding her knowledge in dentistry.
Her favourite thing about working at Royal York Dental is the fast-paced atmosphere. She likes that there is never a dull moment, and the team works hard and collaboratively each and every day. She enjoys working with her patients and helping them with their oral health. To her, each day at Royal York Dental is a memorable one.
Dr. Stamenkovic is passionate about surgery and reconstructive services. She also enjoys reading, focusing on spirituality, painting, rollerblading and spending time with her husband.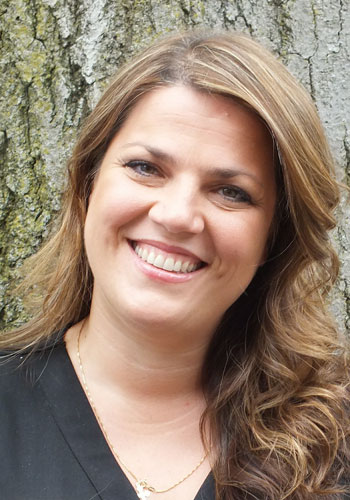 ---
Dr. Elias Fahed
Dr. Fahed completed his Bachelor of Science and Doctor of Dental Surgery at the University of Toronto. He chose dentistry because it combines health care with manual skills, while allowing him to interact with great patients.
Dr. Fahed loves the opportunity to keep growing and learning, and he feels that Royal York Dental has a great team who can support his growth. In his spare time he loves to travel, work out and cook!
---
Featured Services
Royal York Dental, located in Toronto on Bloor St. W, offers a comprehensive range of dentistry services for children, adults, and seniors.
| | |
| --- | --- |
| | Invisalign® is a clear alternative to wearing full braces for our teen and adult patients. > More |
| | We offer sleep dentistry services for patients are anxious about their dental appointments. > More |
| | Royal York Dental cosmetic options include porcelain veneers and dental implants. > More |
---