Our Dentists
Our dentists at Royal York Dental in Toronto are here to provide you with comprehensive dental services. Meet our dedicated and friendly dentists today!
Dr. Jessica Aiello
Dr. Jessica Aiello, D.D.S. began her journey in health care at McMaster University, where she completed her undergraduate degree with distinction in Health Sciences. Dr. Aiello then completed her dental degree from the University of Toronto and graduated with honours.
While at the University of Toronto, Dr. Aiello was chosen to work in the Faculty's emergency clinic where she was able to gain valuable experiences in emergency diagnosis and treatment. Dr. Aiello also had the ability of providing dental services to individuals with special needs and feels very passionate about empowering and educating these patients in preventive care.
She believes that Royal York Dental has a fantastic team committed to customer service and patient-centered care. Dr. Aiello is passionate for everything about tennis- playing, watching and even coaching. She also enjoys travelling and learning about different cultures.
---
Dr. Elias Fahed
Dr. Fahed completed his dental education at the University of Toronto in 2011. He enjoys practicing dentistry because it combines health care and manual skills, while giving him the opportunity to positively impact patients' lives.
Dr. Fahed is committed to providing an excellent patient experience, and has invested many hours in advancing his skills and knowledge. Outside of work, Dr. Fahed enjoys travelling, cooking and keeping fit.
---
Dr. Bhoomika Piplani
Dr. Bhoomika Piplani graduated from Rajiv Gandhi University in India, in 2012 and obtained her Masters of Public Health from The University of Toronto prior to becoming a licensed dentist. In addition to tending to the needs of her dental patients, Dr. Piplani is also concurrently employed as a Clinical Instructor at the Dental Faculty of University of Toronto.
Dr. Piplani is a firm believer in treating her patients as she would want to be treated, and she is passionate about keeping up-to-date with all the newest technology in the dental field.
"I have always been inclined towards Health Sciences which led to Dentistry becoming a passion of mine! I love taking care of my patients and improving my technical skills, every single day. When I walk into the clinic, all I want to do is make sure that you are comfortable and feel confident about the treatment you are about to receive.
Mindfulness at work and in my personal life is crucial to me. I practice yoga regularly and believe that meditation is a great stress reliever."
---
Dr. Stan Waese, Orthodontist
Dr. Waese specializes in Orthodontics and brings with him over 40 years of experience. 
Digital Orthodontics is the norm for Dr. Waese's patients. He uses the most modern digital techniques for impression taking without "messy and annoying" impression trays. He has also invented appliances that bring Orthopedic changes to young patients, as well as new appliances to assist with TMJ and Sleep Apnea care.
His personal interests include daily workouts with cardio, weight training, and yoga exercises. He has played in a band (keyboard) and currently plays guitar (fingerstyle). Family life is very important to Dr. Waese with his wife Linda, three children who are all married and have professional careers in
their own, and six grandchildren.
His philosophy of care is focused on the patient and their perceived needs. Your thoughts and perspective are important to Dr. Waese and he looks forward to meeting you all.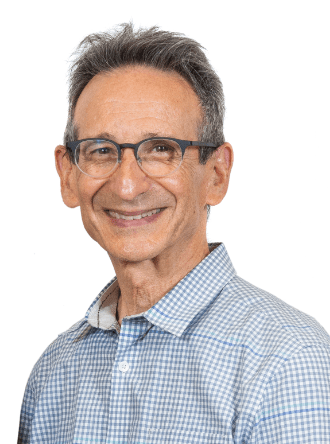 ---
---
Featured Services
Royal York Dental located on Toronto on Bloor St. W offers a comprehensive range of dentistry services for children, adults, and seniors.
| | |
| --- | --- |
| | Invisalign® is a clear alternative to wearing full braces for our teen and adult patients. > More |
| | We offer sleep dentistry services for patients are anxious about their dental appointments. > More |
| | Royal York Dental cosmetic options include porcelain veneers and dental implants. > More |